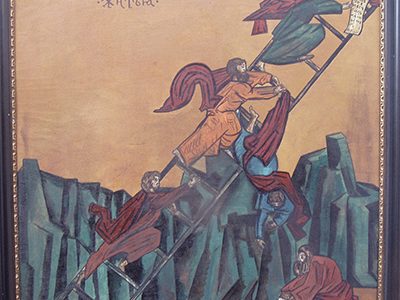 New Contacts in Art Search. Alexander Kukujev. Part 6
My memories are based on art searching and collecting, so personal events will be added only if it has connected with an art collection or some influence to do it..
The escaping from war, conflict zone changed my point of view. I will finish this story in the next posts. My memories are based for practical purposes. Maybe it will helpful, rather, if anyone needs it, to review, evaluate, and to do attribution for my collection of twentieth-century Russian artists.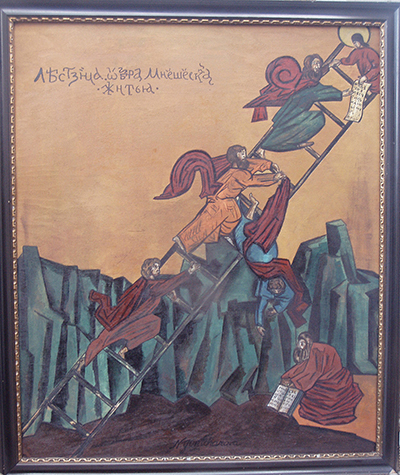 A priority in my search was to find more Russian born or Russian nationality artists from the older generation. Here were a few of them. I looked at the birth of dates. And tried to find them. I visited two for the beginning Vladimir Kasatkin and Alexander Kukujev.
ALEXANDER KUKUJEV ( Russian artist 1919-2005)
A. Kukujev kept not only all early work made by himself, but also had other Russian artist paintings created in Russia before the second war. He was a pupil of famous Russian artist B. Kustodiev (1878-1927), had friendship with another famous Russian artist.
Born in Caucasus, Krasnodarskij Kraj, Anapa district, Bakanka village. 1940 graduated from the Moscow Art School of the 1905 Revolution. Acquired the qualifications of Teacher of Drawing and Sketching. Member of Lithuanian Artist's Association since 1950. Participant of exhibitions since 1952. Works in the sphere of landscape and portrait.
The artist came to Kaunas in 1945 with the occupying Soviet army. His job in the army was to blast bridges. He fell in love with Lithuanian girl and stayed in Kaunas.
He was a representative of classical Russian (peredvizhniki) paintings. He had a spiritual conflict in his creation. The art of Alexander was not popular in Lithuania. He started with the following Lithuanian artist, and changed the style a few times. The couple lived a poor life, had son Yevgeny and daughter Maria. The son moved to Crimerean Peninsula, Crimea age 18, daughter married construction magnate Brazauskas, brother of president of Lithuania A. Brazauskas. Life changing artist had a job in Kaunas Art Factory, also he had orders to make portraits of famous soviet people.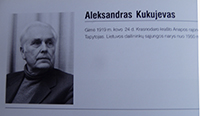 The artist was seriously ill when I met. He had cancer. The tumor covered the entire neck, there was a huge lump on the neck. The wound was abraded and bleeding. The smell of death spread in the room. He is nursing his son Yevgeny. We talked a lot with the artist. He was a very nice person. He was very weak and often cried. I bought about 50 paintings from the Russian period. He presented to me other paintings by Russian artists created before 1944. We agreed that he would sell the remaining paintings to me after death. We will sign an agreement. I often visited the artist's house, we talked, he told me his memories. Once looking at the artist's paintings, I asked Son Yevgeny why the artist loved his daughter so much, and she is not here now. How do you know? – Yevgeny asked. The pictures say it all, I replied. Here are mostly Olga portraits in the paintings and only one Yevgeny portrait.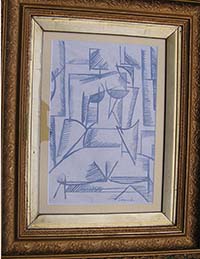 Here some documents signed by granddaughter Mariana after the artist's death.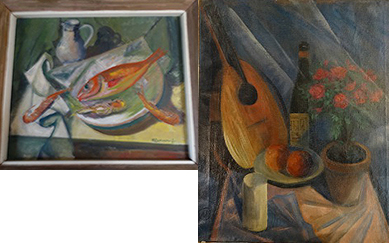 These two oil paintings I bought with other paintings after A. Kukujev's death.
Will be continued…